Company Overview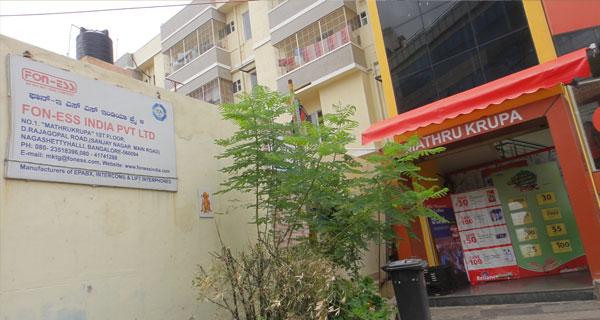 For over three decades since its inception in 1985, Fon-Ess has built a solid reputation by pioneering the manufacture of compact microprocessor based EPABX systems and intercoms. With a fully equipped, state-of-the-art manufacturing facility in a centrally located area of Bangalore, Fon-Ess is an ISO 9001:2008 certified company that has moved from being a design and development center to a comprehensive solutions provider, catering to a wide cross-section of clients that include large industries, MNCs, software majors, call-centers etc.

Now the company plans to enter the new age technology area of VOIP and internet telephony. The strict adherence to quality control processes ensure that every Fon-Ess product is superlative in performance and offers lasting value.

Unique strategic alliances with international brands combined with a customer-specific range of solutions that are truly cost-effective, give Fon-Ess the edge over the competition. In fact the company has the distinction of being an OEM for a reputed multinational india & abroad.
A structured and technically competent manpower base and a well- organised network of channel partners who are trained in the latest technologies, enable efficient sales and service while adopting a customer-centric approach.
To shrink to grow has been the main driver at Fon-Ess. By focusing solely on the markets of South India especially Karnataka & Tamil Nadu, the company has consolidated its status as a leading manufacturer and reinforced its vision as a pioneer.